Introducing the Ford Family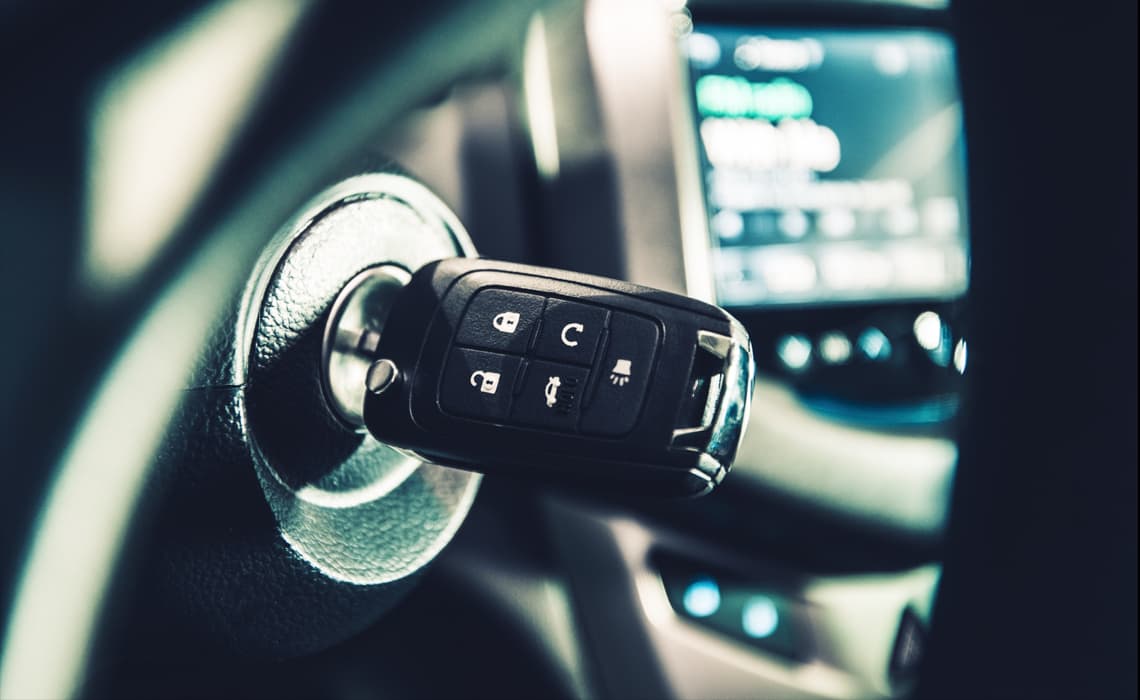 Sell us your car, even if you don't buy from us.
We're always looking for vehicles to stock our lot with. Get an easy, no obligation, online quote for your vehicle.
Start early, get approved online before you shop.
Fill out our quick credit application and we'll work with you to find the right vehicle that you can afford.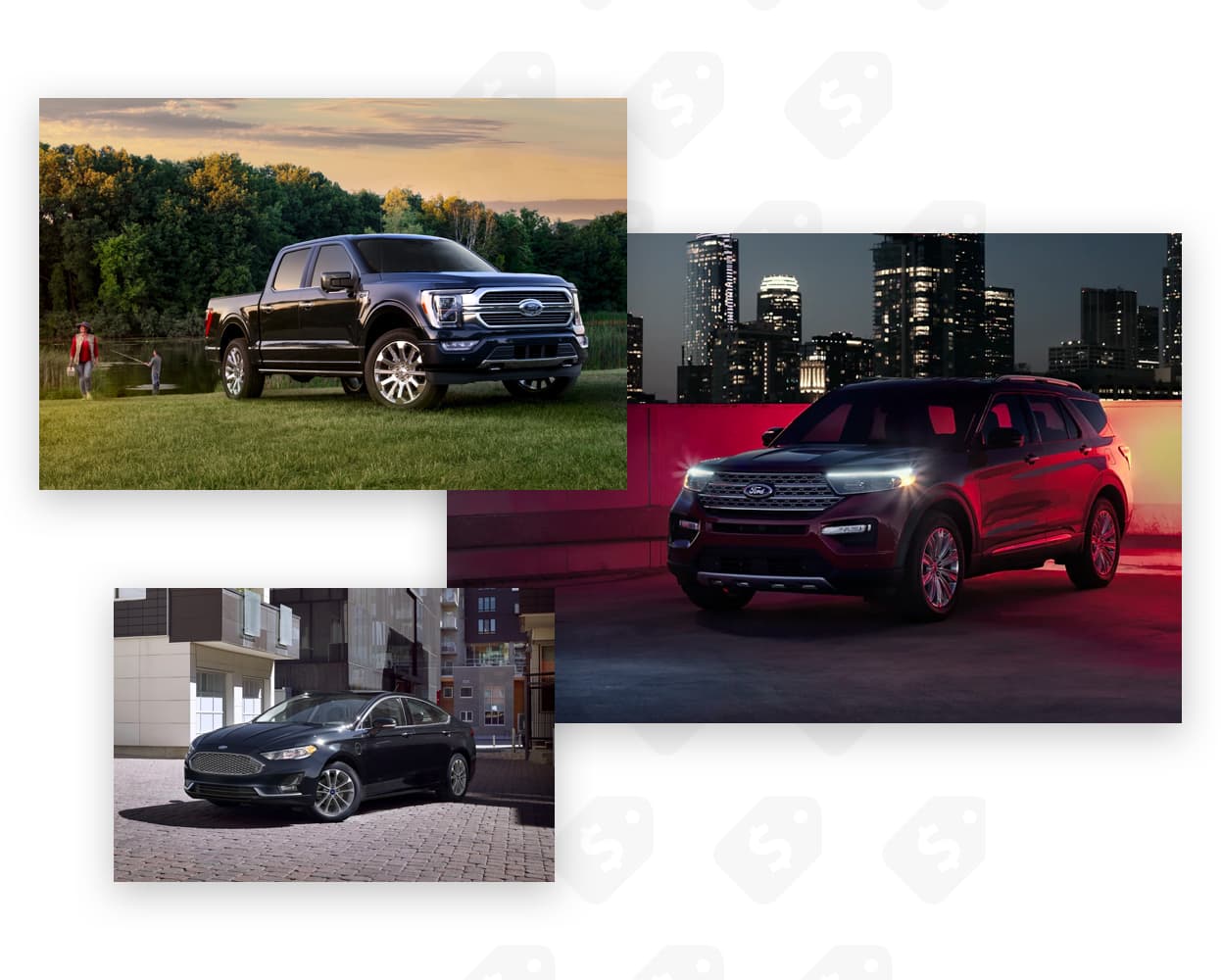 Take Advantage of This Month's Current Offers
Every month Ford releases incredible cash-back offers and special financing rates along with discounts featured in other special programs.
Built for the
Road Forward
Your job has never been tougher. And we'll be here to help you keep working. Ford Commercial Vehicles are engineered to withstand the severity of everyday on-the-job duty.
We're Here For You
Port Orchard Ford always puts customers first!
Don't take our word for it: Read our reviews and see what everyone is saying.
It was refreshing to work with salesmen and financial representatives who were upfront and honest. It made the process of buying a new car less stressful. When I left their office I knew exactly what extra warranties Etc. I had purchased and what was covered. I will be returning if I ever need to purchase another vehicle and will recommend them to friends who may be considering purchasing a vehicle.
Ty was great to work with. Very direct and honest. Will definitely be back in the future if I'm in the market for another vehicle
Brenda in servicing was great! Informative, professional, and got us taken care of in a timely manner.
Every member goes above and beyond, kindest staff ever encountered. Tony Rodriguez is the most respectful salesperson I have ever dealt with.
Port Orchard Ford was simply awesome! We were left alone to look over the car we came to see, offered a test drive with no stings attached and the purchase process was lightening fast and NO BS!!! Although Ty was an extremely easy and real person to deal with, everyone we met seemed happy to be there on a Sunday which speaks volumes to us! We actually enjoyed buying our new to us car!!!!
Jacob Was the best. Highly recommend Port Orchard Ford. Being new to the area I was made to feel like an old friend. Will definitely be taking my truck back for all my service needs.
- [ ] Elizabeth went far and beyond my expectations. Coming from out of state to purchase a truck can be difficult but Elizabeth made the entire experience seamless. The communication was top notch before deciding to fly out to Washington; and the service when my wife and I arrived was above and beyond. Elizabeth even went out of her way to pick us up from the airport. If you're looking for a new or user vehicle and live in or out of the State of Washington, I highly recommend Port Orchard Ford. Thank you again Elizabeth for the first-class service!
Madeleine is amazing to work with very helpful and knowledgeable if I had any questions she either knew the answers or went and got the answers for me definitely would go back and ask for her help again in the future
I appreciated Elizabeth and Patrick's no-pressure personalities with Val being the nuts & bolts of closing the deal. They were awesome to work with and I highly recommend Port Orchard Ford!
Friendly , professional service. The sales and service team will take care of every need , ask for Jakob in service and Tony in sales
I live within 5 miles of Bruce Titus Ford so I've always kept an eye on inventory and traffic around their lots. I needed a truck after experimenting with an SUV for a couple years. (Been driving trucks mostly for the last 40 years) I browse the internet regularly and noticed some nice trucks on their lot, lately. I inquired via internet, then phone; driving to the lot and checking out one particular vehicle. The salesperson I'd originally contacted was not immediately available so the manager swiftly assigned Madeleine to me and I quickly got a look at the truck, drove it, returned to the dealership and negotiated a good deal in a short amount of time. Madeleine was very professional, knew or researched all the answers to my questions, had pertinent details about the truck, and the rest of the staff at Titus Ford measured up as well. I would highly recommend them to family or friends! I also would add that it's especially nice to trade with a local business that's been a key part of the greater Port Orchard community for a long time.
I will always deal with Port Orchard Ford and Josh. They are always professional and helpful in whatever you need, they will always get it done.
I saw Madeline for a 2015 Subaru Forester that was on the website for sale. She was very knowledgeable about the car, showed me the cars features and accessories before we went for a test drive. Then we discussed all the paperwork and got everything filled out. She answered any questions I had or she went to appropriate person for answers I needed. Everything went smoothly and I left the same day with the car!! She was very nice and excellent to work with!!
I utilized the service dept at Pt Orchard Ford…Jacob is the best…give him a raise
This was our 2nd purchase from Port Orchard Ford. Highly recommend, easy to deal with.
Just had a recall done on my Transit at Port Orchard Ford. The reason I give them five stars is because out of six dealers ,they were the only dealer able to complete it .A few said they couldn't .One set me up with an an appointment .then refused to do it unless I paid them $175 despite the fact that Ford corporate said all parts and labor were included .I live near Port Orchard Ford but would highly recommend going out of your way to buy a new vehicle from this dealership. Traveled to Auburn, Puyallup and Tacoma because Ford Corporate recommended those dealers .They were wrong. Port Orchard Ford is located next to a beautiful Marine Trail so you can enjoy a hike during your short wait.
My service adviser, Jared, got me in and out in short order. He kept me informed of the progress and showed me the bad part. He called, later, to see if all my concerns were addressed and if there were any additional concerns.
Thank you to Port Orchard Ford and a special thanks to Ruben for once again helping to find the perfect vehicle for our needs. Not the first time I have been in and won't be the last! Everyone is friendly and helpful! From sales to finance, and our experience with repair has also been very positive. FYI, I recommend the extended warranty option. It saved me a whole lot of money this year. I know if I tell Ruben what I need he will work hard to find it and he always has our best interests at heart.
Port Orchard Ford provided great service on my recent visit. I intend to use them again.
Elizabeth was very easy to work with and made it stress free. She and all of the people at Bruce Titus Ford were friendly and treated us well.
Dealership did work as promised. Addressed potential problems that should be taken care of. Washed car for free. Professional and courteous.
At POFord, they work together like family to make sure that you are taken care of.
Professional, well versed, attentive to the customers needs and constraints. Excellent finance department fast processing. Excellent inventory that meets all needs
All went smooth and had no issues! Jacob did an awesome job me. Keep charging.
Josh is always the best. He is very knowledgeable and professional. I feel he treats the same as if I were a family member.

Welcome to Port Orchard Ford
Learn why Ford drivers from Port Orchard, Olalla, Bremerton, Gig Harbor, Belfair & Alaska Choose to do Business with Bruce Titus Port Orchard Ford. Let's break down just how much we have to offer here at Bruce Titus Port Orchard Ford, so you can feel more at home from the second you walk through the doors to our showroom.
Not only do we offer an array of excellent new Ford models on location, but we also have a huge inventory of used cars at our dealership as well. When you select the perfect model for your automotive needs, our finance team will work with you to find the best way to make you a car owner, on the best possible car loan or Ford lease for your specific needs.
Does your Ford need service? At Port Orchard Ford we offer service and parts specials to help you save on the maintenance your vehicle needs. Contact us today!
Contact Us
Port Orchard Ford
1215 East Bay Street
Port Orchard, WA 98366
Sales:
360-876-3000
Service:
360-876-4486
Parts:
360-876-4487
Directions